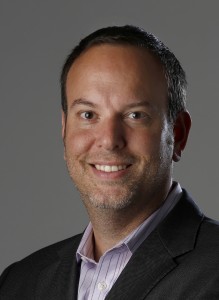 Seven years ago, three men founded this magazine to celebrate life in the Sonoma Valley, a place where their deep roots and network of friends formed a tight community. This visually beautiful glossy creation was drawn from the minds and passions of David Bolling and brothers Jim and Bill Lynch. Their founding vision reflects the values that make us want to live here. Since then, others have come to consider themselves residents of Sonoma, even though they may not live in the valley proper.
Today, there's a Sonoma state of mind that's as big as the county boundaries – bigger, actually. So Sonoma magazine is breaking out of its seven-year mold and moving from a tight focus on the Sonoma Valley to a broader lifestyle approach, a publication with content that's both written for and distributed to the greater Sonoma region. The first thing we did when we decided to reinvent it was to rewrite the mission statement to better reflect that change. We use our mission statement as a lens through which everything we do is filtered, and I want to share it with you.
Sonoma is a world unto itself. Its defining landscape combines scenic beauty and agricultural abundance. It is urban sophistication in an idyllic, rural setting. It is a destination, a haven, a state of mind, and a way of life.
Sonoma magazine's aim is to capture and celebrate this landscape and lifestyle. The magazine explores the food and wine culture that drives the region, its homes, outdoors, cuisine, personalities, cultural attractions, and style with a fresh, informed voice, a curatorial point of view, and gorgeous visuals.
Sonoma magazine does more than simply reflect Sonoma's identity and the culturally rich, sophisticated community it is. The insider's voice of the magazine contributes to, informs, and unites the area in a manner befitting Sonoma. It provides an arena for high-quality photography and writing and intelligent, valuable consumer reporting on the Sonoma experience.
Promoting the area to its most active, devoted residents, weekenders, and visitors, Sonoma magazine is essential for people who live in Sonoma and for those who wish they did, appealing to the hearts and minds of loyal subscribers and newsstand browsers who want to take this amazing place home with them.
We love Sonoma as much as you do, and it's our mission to find and celebrate everything that makes it such a special place to live, work in and visit.
What you're holding in your hands reflects the hard work of a lot of people who are dedicated to producing the best possible magazine for this very special place. Catherine Barnett, Joanne Derbort, Mary Bauman, George Millener and Chad Surmick are the core editorial team that created the pages you're reading. This was truly a group effort, with a ridiculous number of man-hours and discussions that ultimately proved to be a lot of fun.
You'll notice a brand new architecture to the magazine (recurring sections to help you find stuff), a new logo, all new fonts, a new size, and even new paper stock. (I love the matte finish.) Each change on its own would be significant, but together they create a whole new look and feel. We really hope you like it.
Our distribution has also changed. You can now pick us up (buy us) in dedicated check-out racks at Safeway and in over 40 Whole Foods Markets in the Bay Area. Or, if you're not already a subscriber, please go to sonomamag.com/subscribe and sign up – it's only $14.99 for the year. What a deal! Plus, we'll continue to be distributed in-room at the finest inns, hotels and resorts in San Francisco and the greater North Bay.
Over the next year, we'll be increasing our presence with a new website, events, special issues, e-newsletters and much more. Make sure to "like" us on Facebook and "follow us" on Twitter to keep up with what we're doing. We'd love to see and hear from you.
Finally, I'd like to thank the advertisers that have made this magazine possible. As you enjoy our pages, please take the time to notice and act on the ads you see as well. If not for them, we'd have nothing.
– Michael Zivyak, President and Publisher
Online at sonomamag.com